Home Improvements That Increase Replacement Value.
As an insurance agent, we often have to explain the difference between replacement value and market value. Sometimes we'll get the comment "If I could sell my house for that I would", here in upstate New York. In our area, a $300,000 house, might have a replacement value of $442,000, so that is what you should insure it for. In parts of California, a $750,000 house may have a replacement value (or rebuild value) of $511,000, as the land is creating more of the value, so the insured value is $511,000 (you don't insure the land).
So that gets us back to replacement value in either situation and home improvements. If you put on a new roof, some but not all insurance companies offer a new roof discount and so worth checking with your insurance agent. If you put in replacement windows – no added value there. Good for your heating bills but not a further discount for homeowners insurance. A swimming pool is much the same – may add to a resale value of your home but doesn't do anything for the replacement value of your house itself.
Home Improvements That Increase Replacement Value.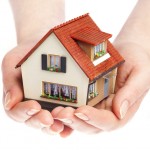 Home improvements for which you will need to upgrade your homeowners insurance – Granite countertops, new cupboards, an upgraded kitchen and adding 1/2 a bath. Upgrading a bathroom, finishing a basement, adding a wetbar, installing a wine cellar – all these would also add to an increased replacement value. Theater rooms are also now popular and would also add to any replacement value.
Home improvements that do NOT add anything to a replacement value of your home – upgrading your electric service, putting up a fence, installing a stand-alone outdoor hot tub, putting in new flooring (unless Brazilian Cherry or some exotic material) and replacing carpeting. A few more would be re-siding your home, replacing the driveway, adding storm doors and adding a new garage or cabana house for a pool. In the last 2 (other structures it is called) there is a 10% value built into all homeowners policies for these. So in the above example, a $442,000 house would have $44,200 of coverage for "other structures". Doesn't add any value to the home itself but would increase the market value of the home.
Good communication with your insurance agent would be advised, as our home situation is constantly changing thing. In my own insurance agency, we want the "here is what I did, what do you advise" and not the "guess what just happened to our house"! (Like a tree falling on it!).
Tom Larsen, Licensed insurance Agent
Need immediate help? GO HERE