What does a Home Owner Insurance Cover?
Homeowners insurance pays to repair or replace your home or personal belongings when it is damaged or destroyed by a covered event. Your policy states the amount the company will pay and what types of losses it will protect you against (such as fire, smoke, lightning, windstorms and theft).
It's important to know your policy limitations and what's protected by your policy. Make sure you read it carefully and understand your coverage. Don't wait until you suffer a catastrophe before review your policy and know your rights.
You can buy a policy that covers only your house, but most homeowners buy a policy that combines these five coverages:
Dwelling pays when your house is damaged or destroyed. It also pays for unattached structures and buildings, such as fences, detached garages, and storage sheds.
Personal property pays when the items in your house (such as furniture, clothing, and appliances) are damaged, destroyed, or stolen.
Liability provides coverage when you are sued and found legally responsible for someone else's injury or property damage (does not apply to car accidents). It will also pay for legal fees to help defend you.  You decide the proper amount of protection, some policies allow up to $1 million in coverage.
Medical payments pays the medical bills of people (non family members) hurt on your property. It also pays for some injuries that happen away from your home, such as your dog biting someone. A basic homeowners policy pays $500 in medical bills but you can buy up to $5,000 in medical payments coverage.
Loss of use pays for your additional living expenses (temporary housing, food, and other essential expenses) if you must temporarily move out of your home while repairs are made to your house. Most policies pay 10 to 20 percent of the amount of your dwelling coverage.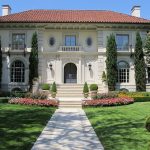 Then there are "riders" you can add on to make your homeowners insurance a custom one.
Maybe you are lucky enough to have a piece or two of fine art – or a whole collection. These must be "scheduled" for proper coverage. Same with jewelry – a mysterious disappearance of jewelry on a standard homeowner policy isn't covered but if it was "scheduled" it would be.
Wine collection, gun collection, collectibles (like hummels) or antique silverware should all be considered when you are wanting to properly insure your things. Most clients I see are not into fine art, guns and wine collection all at the same time. Usually the passion for one of these at a time is what happens and should be considered.
Homeowners insurance shouldn't be a "standard" thing anymore. See what individual risks you may have and then decide what kind of individualism you need to your policy. For a New York homeowner quote, you can click here. All other states, I'd be glad to answer your questions and/or comments.
What does my homeowners insurance cover?
Something to think about.
Need a quote? GO HERE NOW!