I wrote an article over on LinkedIn about why I fired 2 insurance companies.
You can find it here: https://www.linkedin.com/pulse/why-i-fired-2-insurance-companies-tom-larsen?trk=mp-author-card
The net result of why you buy any insurance policy, is to have your claim handled in a professional and proper manner. When insurance companies don't do the proper things in a claim, that causes get concern for an agent. Like when it keeps being an issue over $600 (true case) or $1,100 difference in estimates (true case), the insurance company shouldn't be arguing with the insured (or holding up the claim over a small amount).
Luckily on the independent agency side of insurance, we get to pick and chose who we do business with and can dis-associate from insurance companies. In my case, sending a certified letter stating our relationship (and contract) would be severed is the answer.
Why I Fired 2 Insurance Companies.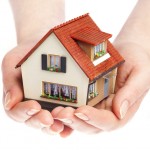 Insurance companies can make the rules by which I need to abide by but that does not make them God or means they are always right. And when they are wrong more than once, you have to see if this will be a frequency issue or an ongoing one.
In 2 cases, it was on ongoing, frequency issue that made me think about our relationship. And since I value those relationships I have with our insurance company partners, decided to part ways with these 2.
Why I Fired 2 Insurance Companies.
Never easy but sometimes necessary and it had to be done.
Tom Larsen