If My Insurance Policy Could Talk to Me.
You bought me when you 1st bought the house, as the bank would not lend money without home owner insurance. That makes total sense to me and I am also protecting perhaps your greatest investment.
But when the boiler turned 25 years old and gave out, that isn't sudden an accidental, so cannot cover it for you. That is a maintenance issue and you need to fix a tired and warn out piece of machinery. Not a home owner insurance policy claim.
When that 50 mph wind came last weekend and your curled up roof shingles blew off, again, it needed to be replaced after 27 years. I cannot fix something that already needed replacing. If it was a 4 year old roof, then I could help you but not after 27 years! Not a home owner insurance policy claim.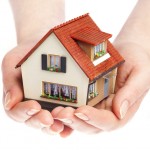 A different wind storm did cause your chimney to collapse but when all the mortar holding it up was missing, what did you expect? I cannot fix a 60 year old chimney when all the mortar has been slowly been disintegrating. Not a home owner insurance policy claim.
I am for sudden and accidental occurrences, not for things happening over time.
If My Insurance Policy Could Talk to Me.
I love being an independent insurance broker, as we want our clients to call us when they have a claim. We want to ask them questions regarding the claim (all 3 of the above REALLY happened) and help advise you properly.
Another claim that happened was a shower line was leaking for a long period of time behind the shower wall. Eventually the wall collapsed and the client wanted to place a home owner insurance policy claim. Well you did not notice any water leaking anywhere over the last 4-5 months? Or your water bill unexpectantly high? This claim was placed into the insurance company against our advice and was denied. Homeowner or real property claims must be sudden and accidental, not occurring over time!
Finally a positive claim outcome to tell you about. Another major rain & windstorm came through, more heavily in a certain part of town than the whole city. A tree fell, hitting the electric pole in the backyard, causing power outage to our client and water filling up his basement. Since the sump pump could not work (no electricity), his finished basement got carpet damage, furniture damage, TV damage and a few other items. The Insurance company denied the claim and that is when we got involved.
They said "No physical damage was done to the house so no claim". We argued that the electric line that was pulled from the house WAS physical damage and the subsequent loss was a covered claim. We won the argument and our client was paid over $6,000 for his loss to the home.
Being an independent insurance broker, we work for our client NOT any ONE insurance company. That is the advantage of doing business with someone like us – helping you at the time of a loss. That is why you buy insurance.
If My Insurance Policy Could Talk to Me.
Tom Larsen, Independent Insurance Broker.