Actual Cash Value vs Replacement cost value for landlords.
Here in some parts of Buffalo, NY, you can buy a double (or duplex) investment for $40,000 to $50,000. So the real estate market is pretty good here, for those that know the landlord business. But I've also seen other's get hurt because they don't know how to manage people or rental properties.
Because the real estate market is so low cost, as an insurance professional, I am always advising my clients to buy Actual Cash Value insurance and not replacement cost. Unless you are in the high rent district of Elmwood Village area of Buffalo, it doesn't make sense. Let me explain.
Because we are known as the go-to insurance agency for landlord's insurance policies, we write 6-8 properties a week for landlords. One of them just bought a 4 unit building for $80,000 – a very good deal. At 3,500 square feet and let's use a conservative $125 cost to build per square feet. So replacement cost would be $437,500 and that is the amount of insurance he would have to carry to meet replacement cost.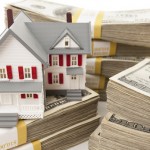 If he has a major loss there, carries replacement cost and DOES NOT replace, he will be paid the actual cash value of that property. So let's say he got a great deal and the true market value is $140,000 on it, that is what he would be paid on an insurance claim NOT $437,500.
So why not sell him a $140,000 insurance policy, now he has some built in money for demolition and can go buy another 4 unit around the block or down the street.
Actual Cash Value vs Replacement cost Value for landlords.
We do this all the time for our landlord clients because in Buffalo, NY it makes sense. If this was New York City it might be a very different story. But in Rochester or Utica or Syracuse or Buffalo, tearing down a building and buying in another part of town makes sense.
In our agency, we have over 150 landlord clients and I can probably count only a handful that use replacement cost for their insured values. And those would be a client buying the similar 4 unit in my example, for $350,000 in a hot part of town (Like Elmwood Village in Buffalo, NY). But they would also be getting $1,200-$1,400 per unit rent, where the $80,000 buyer is probably getting $400-$500 per month rent. So that higher end buyer would probably want to carry replacement cost to protect his value and restore his rent's too.
Actual Cash Value vs Replacement cost value for landlords.
As I always tell my clients, "I'll sell your replacement cost value but if you never intend to replace, don't buy it!".  I am a firm believer that sometimes you can buy too much insurance. Don't ever over buy on your insurance – know what your risk is, what your values are and then make an informed decision.
Smart landlords take our advice.
Tom Larsen, fellow landlord, speaker, author, insurance broker.