Name Brand vs Specialty Insurance companies.
 I run a local landlord group – www.wnyrei.com and we had our monthly meeting last night. A very good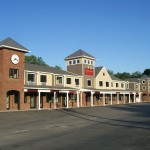 talk was given by Don Griebner from www.loweryourpropertytaxes.com and he does work on behalf of the landlord or property owner. He represents them in tax assessment challenges and I was thinking, "I do the same thing".
So I always give a short comment about insurance for landlords and I got to thinking, many of my very excellent insurance companies these landlords never heard of. So I told our audience that "I represent insurance companies you never heard of Allegany, Wayne Co-OP, Erie and Niagara Association, Ontario Insurance, New York Central Mutual and many more." They all thought the "Name Brand" insurance companies were the go-to companies for landlords and nothing could be further from the truth.
Some companies are very good for the landlord for 1-4 family apartments, some are good for 5-12 unit apartments and still others are good with over 12 units. Still further, some insurance companies are very good when a person has a mixed-use building, one that has apartments and stores in them. So the so-called "Name Brand" insurance companies cannot be good for all these types of risk.
Which is why an independent insurance broker like us, has 7-10 insurance companies that can write the various landlord properties. What 1 insurance company is good at, they may have poor rates for another type of risk. They know where they can make money, as they manage, say, 1-4 families better than over 12 units – not their specialty.
So whenever a landlord presents me with a risk from a "Name Brand" insurance company, I know 80% of the time I can help that landlord. Not 100%, sometimes they are better off to stay where they are but 8 out-of-ten, we can help.