Swimming pools at your rental properties – a no, no!
Summer is heading here soon and with that, many people (tenants too) will get swimming pools – from kiddie pools to large above ground ones. That is fine at your own home but for a landlord, a swimming pool attracts neighbors and friends of the tenant, adding to your liability risk.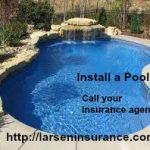 The problem is one that I've written about with the dogs….tenants (84%!) do NOT carry renters insurance! So the swimming pool claim when the child gets hurt, breaks an arm, slips and falls, is now a landlord insurance claim!
Swimming pools at your rental properties – a no, no!
So why would any New York property owner want to subject them to a lawsuit? The only way to protect yourself, is to require a tenant with a pool to carry renters insurance. That way, any lawsuit will 1st fall on their insurance policy before it hits your insurance policy.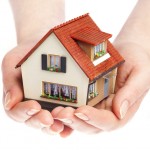 And if you don't have a swimming pool clause in your rental agreements, you can always write up an addendum to the lease and have the tenant sign the addendum. The other thing smart landlords do, is to be listed as an additional insured on the tenants insurance policy. What that does is give the landlord lawsuit (or liability) protection first on the tenants insurance policy before it would drag your insurance policy into the lawsuit.
Always being a proactive property owner instead of a re-active one (like AFTER receiving lawsuit papers) is always a good idea. Knowing your risks as a landlord is very important and keeping you out of lawsuits is probably more important.
Swimming pools at your rental properties – a no, no!
Just remember what this article is about – no swimming pools without tenants or renters insurance in place!
Tom Larsen, Landlord & Insurance Adviser
Need some help landlords? GO HERE