Trees Falling on Your Buffalo Rental Property.
The trees in your yard can enhance your property value, provide some shade and offer abundant environmental benefits. However, trees can also pose a safety hazard to your rental property if they are not properly inspected and maintained.
Trees can present a particularly significant risk during a severe storm. Wind, lightning, snow and ice can all take a beautiful row of trees into an immediate threat to your property. Proper tree maintenance involves more than pruning and trimming overgrown branches. These are some of the key steps you can take to protect your trees and prevent them from becoming a cause for a claim.
A Few Steps You Can Take Before a Storm
Remove any dead trees on your property.
Enhance the health of trees through timely watering, proper fertilization and protection from soil compaction. Healthy trees will be able to better adapt to changes in the environment, remain firm in the wind and react more effectively to damage.
Yearly you need to prune dead or broken limbs to help trees maintain their structural integrity. In addition, thin excess branches every two to three years. For more information, visit arborday.org.
Remove or treat pest problems as soon as you notice them to minimize a potential claim. Be careful not to over-treat tree hollows, and do not remove decayed wood from hollows unless it falls away in your hands.
Trees Falling on Your Buffalo Rental Property.
Having said some things to prevent tree claims, if it does happen, it isn't necessarily YOUR claim. The tree on your property falls, hitting the neighbors garage (or shed). That claim is your neighbors, not yours, as a falling tree is considered an act of God claim. The person who's property is damaged, is the one who now has the claim.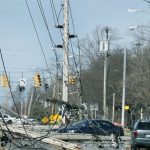 Before a claim happens, here is what you can do:
Look for cracks in the trunk or major limbs.
Look for signs of hollowing and decay.
See if mushrooms are growing from the bark.
Is the tree leaning to one side.
Tree limbs in contact with power lines.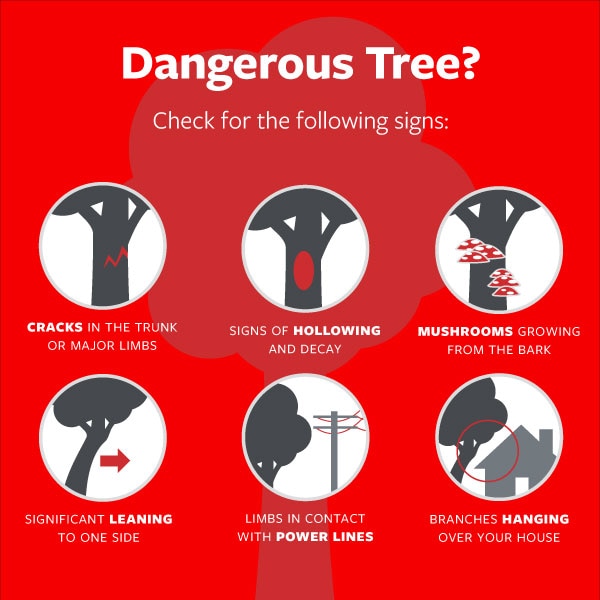 Tom Larsen, Landlord Expert