Umbrella Insurance for a Clarence Real Estate Investor.
Many real estate investors make a comment to me like, "can't I put all my properties under 1 umbrella?" They are thinking that an umbrella insurance policy is for property coverage, when it is an excess liability coverage.
Personal umbrella insurance goes OVER your other coverage on rental property, giving you an extra $1,000,000 (or more) of liability protection. It does NOT replace the underlying policy you must have in place to qualify for an personal umbrella insurance policy. The underlying property insurance policy must have $300,000 of liability coverage before the personal umbrella insurance policy kicks in.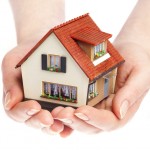 And this excess liability protection is often good for real estate investors who own 1 to 4 family units. If you own a     12-plex or 32 unit building or a mixed-use building, then a personal umbrella insurance policy won't go over these. You would need to invest in a commercial umbrella policy to give you excess liability coverage.
Real Estate investor's often look at insurance as an expense because it affects their cash flow and thus the value of their investment. However, liability protection should never be compromised or lessened, as tenants can and do sue landlords. Just because they live in your building, doesn't make them exempt from pursuing a lawsuit.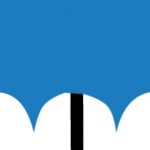 Umbrella Insurance for a Clarence Real Estate Investor.
Excess liability insurance is a good tool to use for real estate investors who own several properties. This will help them protect the other properties they own from being attached by a judgement from one building.
All real estate investors have different risk factors and also risk tolerance, so this would be a case-by-case situation on each investor. Know your risks, seek out proper advice and plan accordingly.
You needto have a landlord specialist on your side when it comes to insurance issues.