Underground Utility Coverage in New York.
Some smaller landlord insurance companies have added a unique-type endorsement for landlords – underground utility coverage. Many of the so-called "name-brand" insurance companies have yet to release this endorsement for their landlords. This is very inexpensive coverage – $10,000 for $20-$25 per policy, per year. So for the much older housing stock in upstate New York, this is a bargain.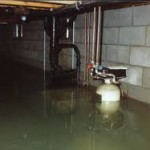 This important landlord property endorsement is for water lines, sewer lines, electrical power, waste disposal and telecommunications. And it covers wear & tear, rust or corrosion, collapse, freezing and electrical, mechanical or pressure system breakdown. This is especially important in older, city dwellings like Buffalo, Rochester, Syracuse and Niagara Falls.
Underground Utility Coverage in New York.
In older cities who have sold their water system, like Buffalo, the water company now has a deal with an extended warranty company to replace any broken water line. The difference with this coverage is it only is covering the water service line only and at a cost of $4.95 per month or $60 per year. So the landlord in New York only gets 1 item covered by this warranty and at a 3x cost as it would through a landlord insurance policy.
So at Larsen Insurance Agency, we have 3 small regional insurance companies that have added the endorsement to their landlord insurance policies. Now always included for each landlord policy we insure, for $20 or $25 per year, the client is getting the best bargain for their insurance dollar. Underground Utility Coverage is one of the very best endorsements I have ever seen in 27 years of insurance. Incredible value for the money.
Underground Utility Coverage in New York.
Simple, easy to add and a great consumer bargain for 1-4 family, non-owner occupied dwellings. We are now up to 3 insurance companies offering this service in New York. Who else wants to include Underground Utility Coverage for their older rental housing stock in their next landlord policy?
Need help today? GO HERE